THE DISTRIBUTION INDUSTRY IS COMPLEX AND EVER CHANGING. LET US SIMPLIFY THINGS FOR YOU WITH LEADING WAREHOUSE MANAGEMENT SOFTWARE.
WE BUILD YOUR WAREHOUSE MANAGEMENT SOFTWARE SOLUTION ALONGSIDE YOU SO YOUR SYSTEM SPEAKS YOUR LANGUAGE, ALLOWING YOU TO MANAGE EVERY ASPECT OF YOUR BUSINESS WITH TOOLS SUCH AS: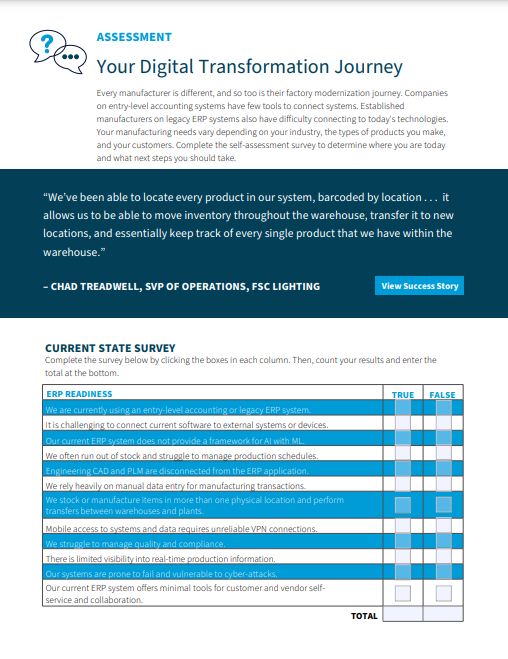 Download our Digital Transformation Journey Assessment
Real-time Inventory Management
Warehouse management software gives you accurate stock level tracking with barcoding tools, real-time information for stock, back-orders & returns, faster and more precise forecasting, and integrated vendor rebate tracking and reporting.
Top-Notch Customer Service
Let technology simplify & improve your client experience. We'll work with you to set up warehouse management software that fully-integrates customer record entry & retrieval, minimizes errors & saves time so you provide great service with accurate inventory.
With over 38 years in the industry, we know you need a solution that goes beyond inventory tracking to manage all aspects of your operations. Optimizing your warehouse management software is one of the biggest ways to affect your bottom line.
We'll help you leverage workflows so you can accurately track inventory movement, improve picking & shipping paths for faster turnaround, tighten order processing to customer shipments, and automate shipping through integration with major carriers.
Targeted Business Intelligence
We specialize in making the complex simple and role-based dashboards make it much easier to analyze your distribution business. With integrated data across locations and increased visibility you gain better insights into processes and advanced forecasting tools.
We understand you're delicately balancing inventory levels to meet demand, juggling unpredictable supply chains, managing vendors, and more. Distribution management software provides access anywhere, anytime to give your team the flexibility they need.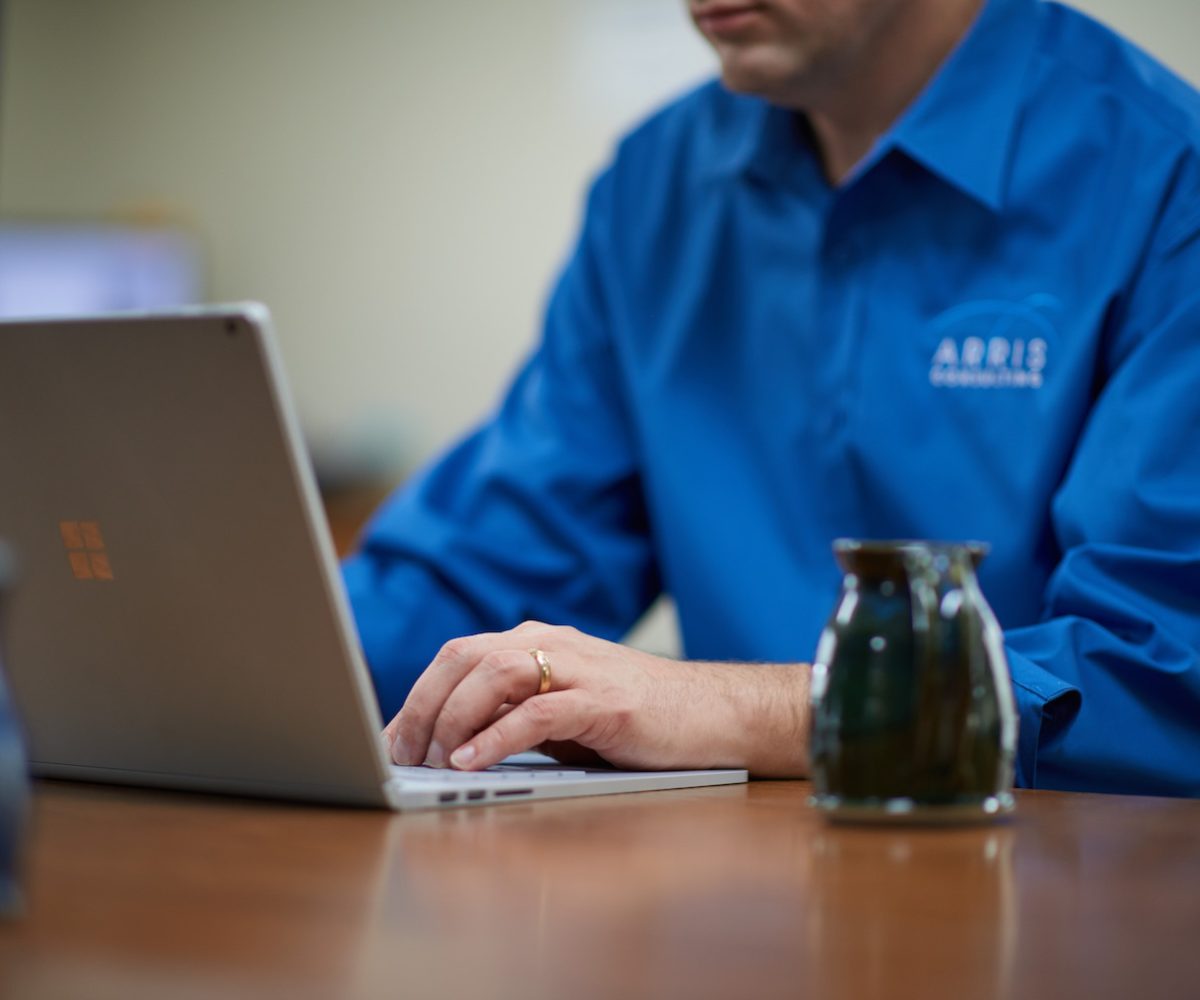 WITH ALMOST 40 YEARS WORKING WITH DISTRIBUTION COMPANIES.
Arris Consulting is built on software consulting expertise, but it's also made up of real humans –
and we know your company is, too. We are authentic problem solvers and we start every
conversation by listening. Only when we have a firm grasp of your business do we recommend
software tools to give you the visibility and control you need to thrive.
WE ARE HAPPY TO PROVIDE REFERENCES AND LET OUR CLIENTS SPEAK FOR US
"In addition to providing great service, the Arris team excels at integrations. We run very specialized, custom software for growing plants — obviously, completely foreign to anyone outside of the industry. But Arris has always found ways to integrate our systems and make sure they work, which not only saves time but also reduces errors."
Craig Fredricks, Controller,
Henry Mast Greenhouses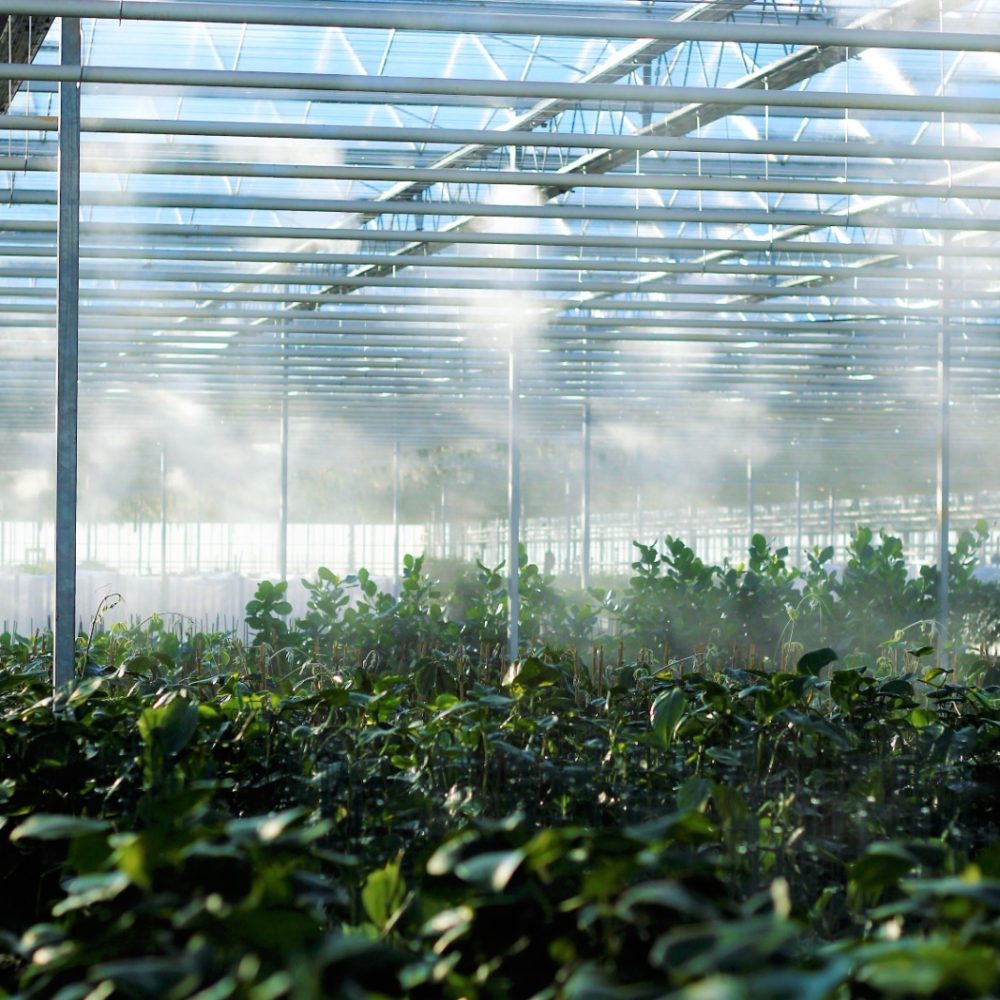 TALK TO OUR EXPERTS TO STREAMLINE YOUR DISTRIBUTION BUSINESS AND DRIVE IT FORWARD WITH TAILORED ERP SOLUTIONS