WE'LL COMBINE INDUSTRY EXPERIENCE & SOFTWARE EXPERTISE TO DEVELOP A PROCESS MANUFACTURING SOLUTION THAT ENABLES YOU TO PERFORM TO CONSISTENTLY HIGH STANDARDS, WITH THE FLEXIBILITY TO RESPOND TO EMERGING SHIFTS IN FORMULATIONS & CLIENT NEEDS, ALL WHILE MEETING REGULATORY MANDATES AND STAYING PROFITABLE.
WE BUILD YOUR PROCESS MANUFACTURING SOLUTION ALONGSIDE YOU SO IT SPEAKS YOUR LANGUAGE, ALLOWING YOU TO MANAGE EVERY ASPECT OF YOUR BUSINESS WITH TOOLS SUCH AS: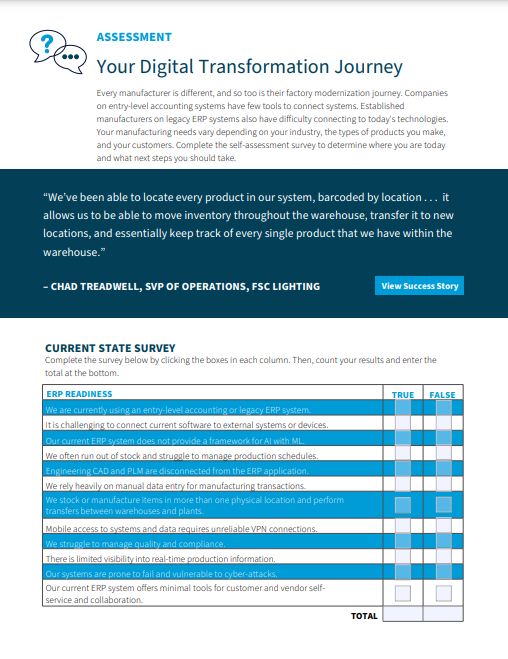 Download our Digital Transformation Journey Assessment for manufacturers
Nimble Formula Management
Let us help you securely manage recipes with batch & formula management that tracks change histories. We can also incorporate revision control for multiple levels of complexity across sample & production, and clearly define QC ranges with real-time data.
Flexible Batch Manufacturing
Our solutions simplify operations by dynamically sizing production batches to meet demand, avoiding losses with real-time notifications, automating unit of measure adjustments and effectively managing raw materials, WIP, & finished goods inventories.
A process manufacturing solution will maintain quality control by defining batch test values, mandating test execution, and quickly generating test documents. Easily capture data, analyze results, & create customized CoAs to meet specific QC requirements.
Precise Inventory Management
Better manage expiration dates, accurately track lots with full recall & traceability, grade specific lots and track physical properties & attributes with a process manufacturing solution. Improve inventory control and reduce costs, all while meeting demand
Targeted Business Intelligence
Let us help you grow through better tracking of critical metrics & KPIs. We'll integrate your data from various sources, set you up to track costing through to production, and help you leverage advanced analytics capabilities for strategic insights.
Reliable Regulatory Compliance
We help ensure compliance with customized product labeling, CoA, & traceability reports. Use our solutions to fully support your reporting requirements, chemical labeling, such as SDS, SARA, OSHA, INCI, & your food labeling, including GMP, SDS, GFSA, & more.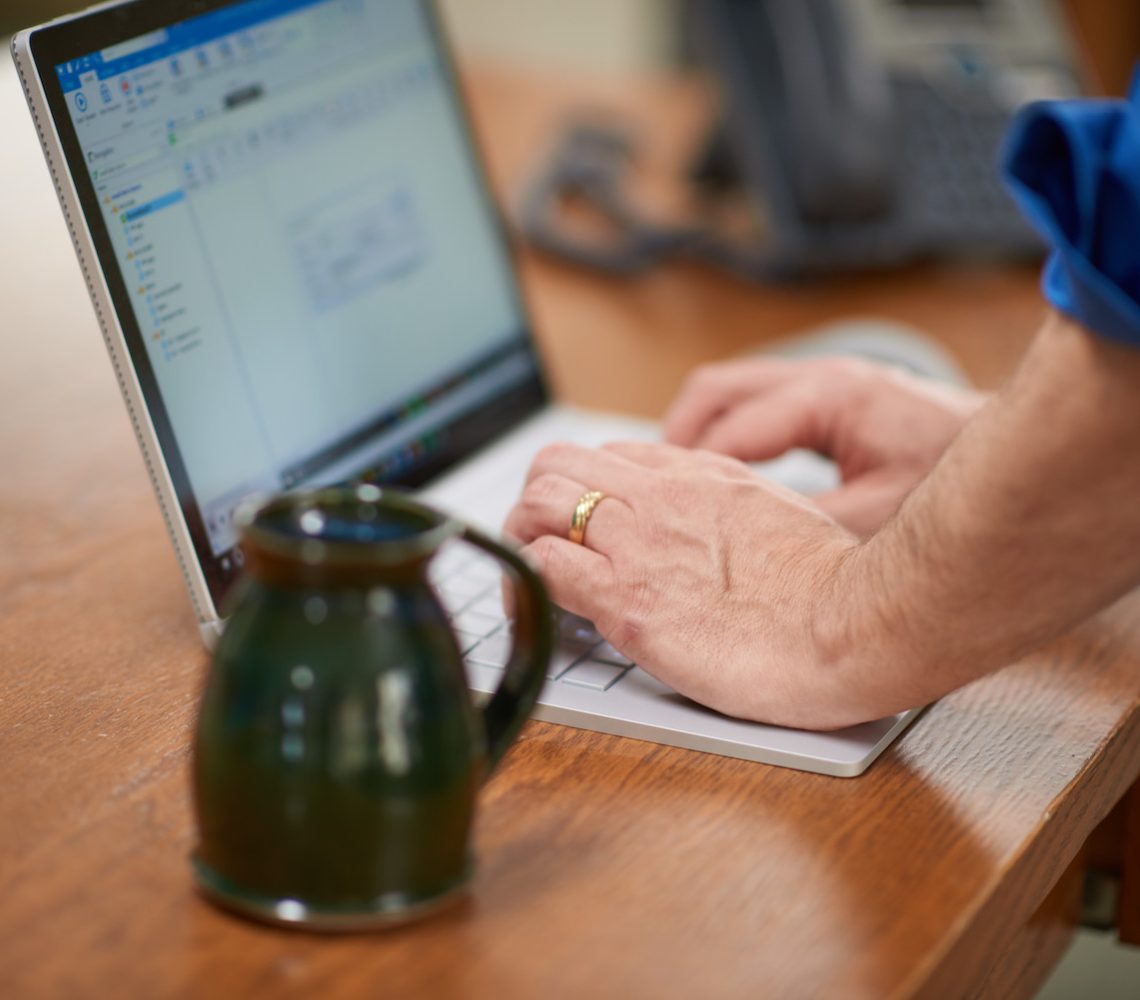 WITH ALMOST 40 YEARS WORKING WITH PROCESS MANUFACTURING COMPANIES..
We can help you select a software tool that will seamlessly integrate all your transactions, inventory management, warehousing, order management, customer service, and financial management. We'll work with you to create systems that increase productivity and efficiency
for production planning and scheduling, multilevel formulations, and scalable batches.
WE ARE HAPPY TO PROVIDE REFERENCES AND LET OUR CLIENTS SPEAK FOR US
"I don't want the easy answer. Saying 'that won't work' isn't useful to me. I want a solution, one that performs well for our business. Jeff and the Arris team are creative problem-solvers. They always come up with solutions that work."
Joseph Barkman, CFO,
Oaklawn Psychiatric Center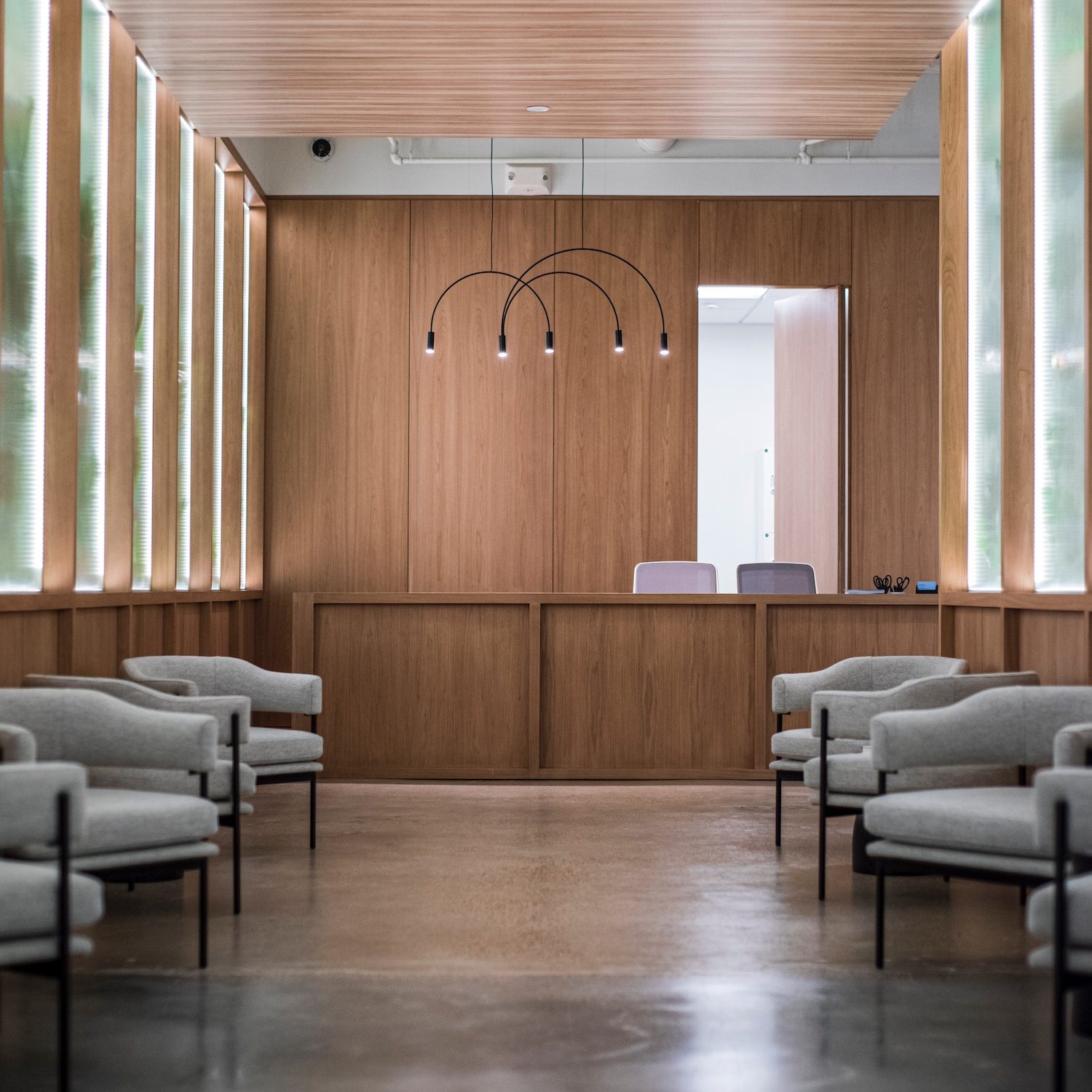 TALK TO OUR EXPERTS TO STREAMLINE YOUR BUSINESS AND DRIVE IT FORWARD WITH A TAILORED PROCESS MANUFACTURING SOLUTION