BETWEEN ENGINEERING CHANGES, PRODUCTION BOTTLENECKS, WORKFLOW INEFFICIENCIES, SUPPLY CHAIN HICCUPS, INVENTORY DATA…THERE'S A LOT TO MANAGE IF YOU'RE GOING TO DELIVER ON TIME & BUDGET. YOU DON'T NEED A SOFTWARE VENDOR; YOU NEED A TECHNOLOGY PARTNER.
YOUR BUSINESS IS MORE THAN THE SUM OF ITS PARTS AND A DISCRETE MANUFACTURING ERP CAN HELP YOU SIMPLIFY, ADAPT AND GROW.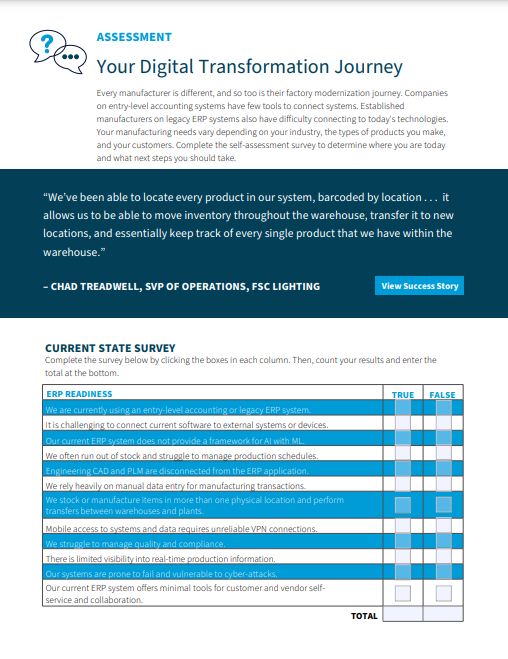 Download our Digital Transformation Journey Assessment for manufacturers
Precise Inventory Management
Lower stress & effectively manage your raw materials, WIP, & finished goods inventories. Our solutions accurately forecast parts using real-time updates so you can manage inventory and track items by lot or serial number, with instant forward/backward search.
Streamlined Workflow Optimization
We can help you leverage a discrete manufacturing ERP to better manage costs for multi stage assemblies, adjust machine setup & routing to optimize performance, clear production bottlenecks, and tighten delivery schedules to keep your customers happy.
Seamlessly integrate Engineering into your quoting process for hand-off to production and generate template engineering for "same-as-expect" opportunities. We can also embed workflows and streamline approval processes so your team can focus on growth.
Simplify complex operations by efficiently planning equipment & labor hours, optimizing purchasing, and streamlining production orders. In real-time, you can integrate, control & authenticate Engineering changes and generate lead-time calculations & estimates.
Targeted Business Intelligence
Easily Identify & monitor critical KPIs for insight into jobs that are profitable or need reevaluation. We'll consolidate your data so it's visible at every level and set up your solution for advanced strategic reporting to take insights to the next level.
Our experts can help you leverage discrete manufacturing ERP to transform your operations by incorporating rules-based, repeatable product configurations, reduce lead & engineering time with embedded configuration, and streamline work order creation.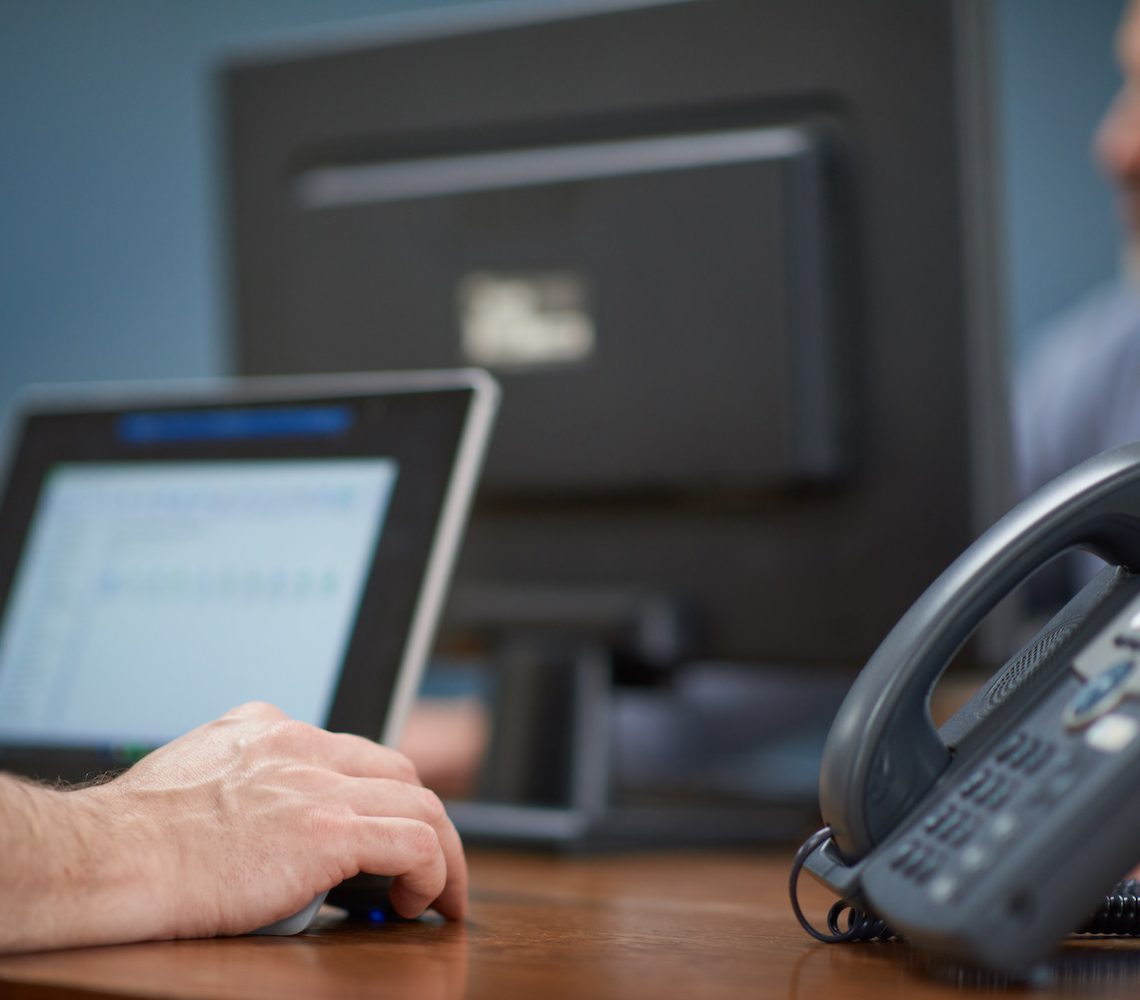 WITH ALMOST 40 YEARS WORKING WITH DISCRETE MANUFACTURING COMPANIES..
We work alongside repetitive and engineer-to-order manufacturers to design and implement solutions that generate purchase requisitions, set tentative production schedules, and have real-time alerts to create the material plan necessary to fulfill demand. We start every conversation by listening and only when we have a firm grasp of your business do we recommend software tools to give you the visibility and control you need to thrive.
WE ARE HAPPY TO PROVIDE REFERENCES AND LET OUR CLIENTS SPEAK FOR US
"The Arris team has been our technology partner for more than 20 years. Their response is great. When you call, they're on it right away. They're very conscientious about supporting our needs and making sure we're running flawlessly."
Craig Fredricks, Controller,
Henry Mast Greenhouses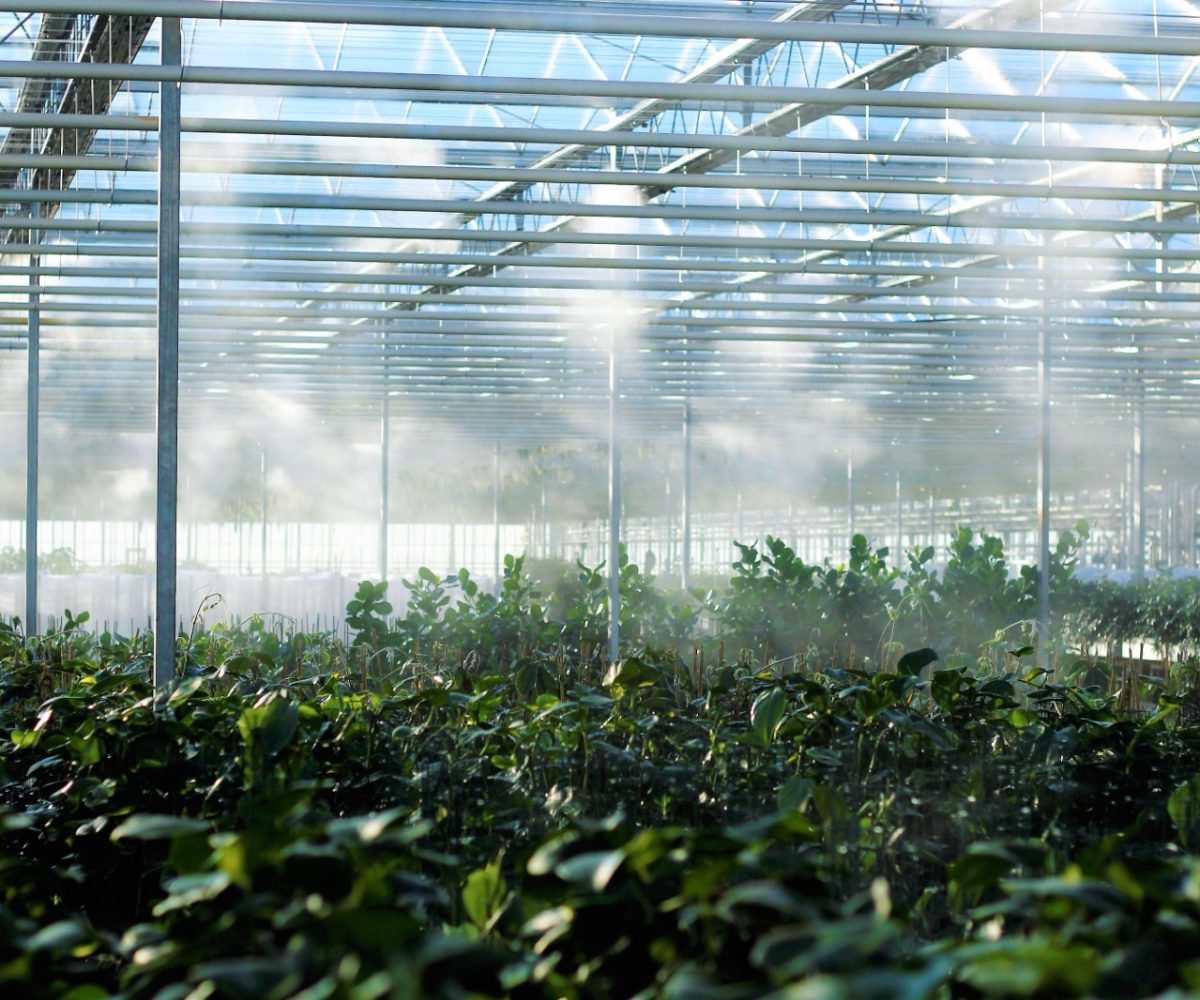 TALK TO OUR EXPERTS TO STREAMLINE YOUR BUSINESS AND DRIVE IT FORWARD WITH TAILORED DISCRETE MANUFACTURING ERP SOLUTIONS