Posting Rules play a vital role in any accounting and ERP system, and Epicor ERP is no exception to this. These rules are significant to ensure the integrity, accuracy, and consistency of data. So, what exactly are posting rules?
Posting Rules are configurations that define how a transaction is recorded in a General Ledger account. They make sure the financial data is grouped accurately and reflected in a company's accounting records. To get more technical, the posting rules control the posting processes used by your Epicor application. Each posting process runs using one or more GL transaction types. Each GL transaction type uses a document template and set of posting rules to determine how programs post transactions which match the GL transaction type.
Posting Rules will often need to be re-imported after an upgrade. We're going to lay out how to do this in as simple a step-by-step as possible. Side note – this article provides steps & screenshots from Epicor ERP 10. If you're on a different version, the screens may look a little different and steps may change slightly. If you have any questions – just ask us! Our Epicor team is happy to help. Also, if you prefer to learn by video, we also have a Two Minute Tuesday video with detailed procedure for importing standard posting rules into Epicor.
Steps to Import Standard Posting Rules in Epicor
To get started, log in to Epicor with the right credentials. For this demonstration, we are using the Epicor training environment. This system leverages three segment charts of accounts – a segment for the natural account, a segment for the division, and a segment for the department.
Now, to import Epicor posting rules, follow the below steps:
From the main menu, type GL Transaction Type in the search bar and click it once you locate it.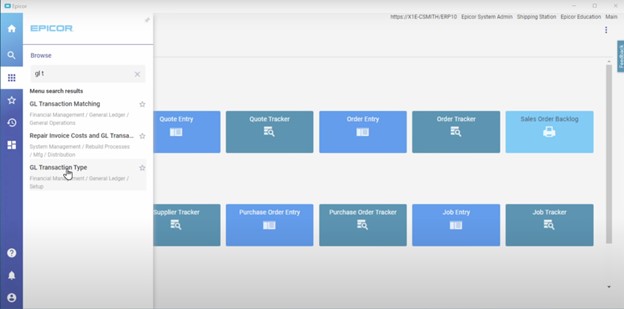 The GL Transaction Type Maintenance tab appears.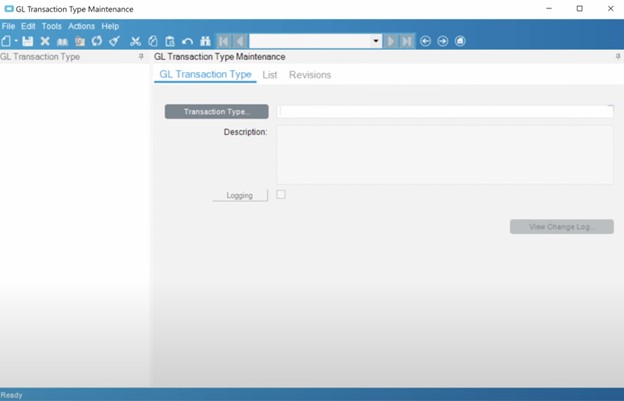 From the Actions menu, choose Import GL Transaction Type.
Click the Load Transaction Type It will populate a table with all the required transaction types.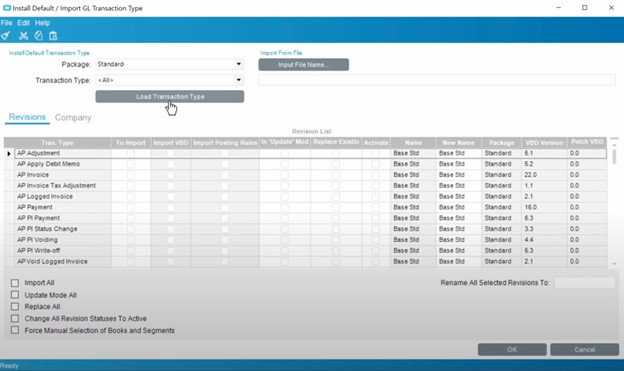 From the bottom, we will check the boxes for all the options listed except the Update Mode All option.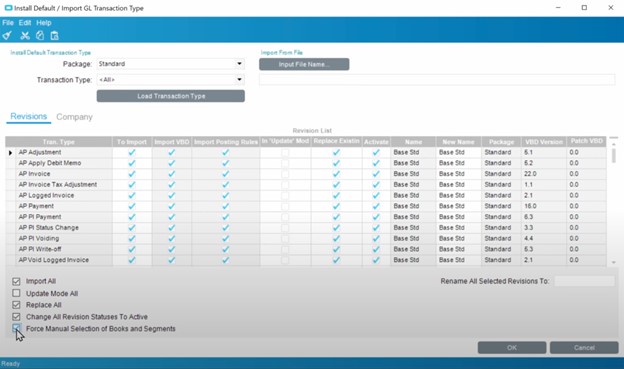 If you have multiple companies, you can find the list of companies to which these posting rules are applied on the Company tab.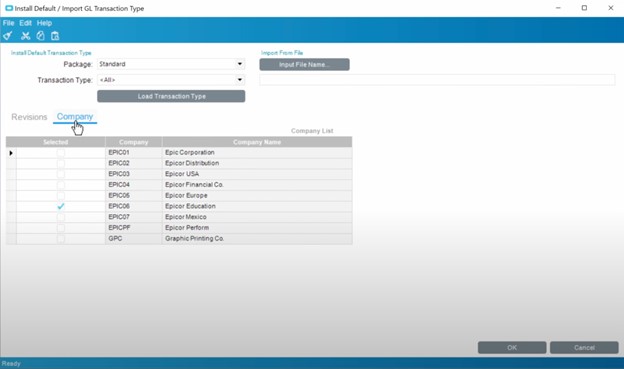 Click OK.
A popup appears indicating the same about the posting rules. Click OK. These rules will be imported as active, and any existing rules will be blocked.

The Books and Segments Mapping Form tab appears. Mark the checkbox with the label – Use for all transaction types.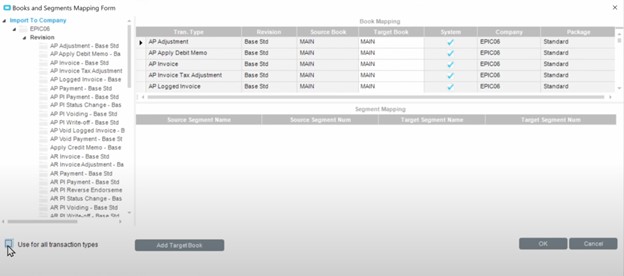 A popup appears, letting you confirm that the proper book is selected in the Book Mapping section and that the segment mapping in the lower portion is correct.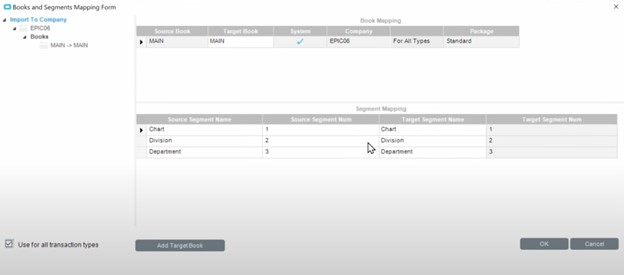 After hitting the OK button, all the posting rules will be imported. You will find that the new rules are marked, and the old ones get blocked.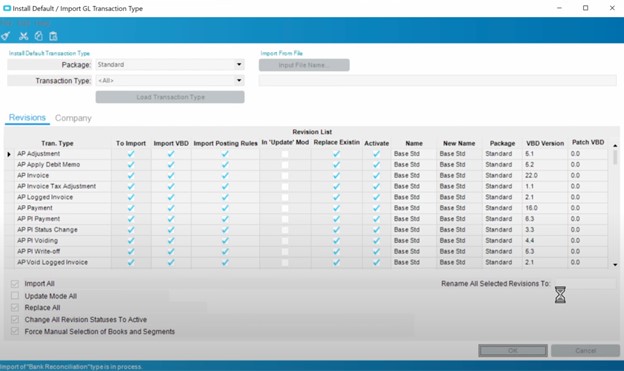 However, note that the process of importing may take a bit to finish. Once finished, you will get a popup indicating that the import is finished.
That's it! We have successfully imported standard posting rules in Epicor ERP 10.
Double Check Alignment
We've now outlined a complete step-by-step for how to import Epicor posting rules. As we mentioned, posting rules can help your business maintain financial records accurately. If you have any questions, want some guidance on what the standard posting rules are for your industry, or need other help with your Epicor solution, please feel free to contact our team of experts.