Connect Critical Business Functions
Small and medium companies, meet Sage 300 and Sage 300c. Sage 300 and 300c products connect the most critical parts of your business, no matter which department they sit in — or which region of the world. Sage products knock down silos, creating visibility to your finances, operations and inventory, in multiple languages and currencies. Customization options allow you to tailor your user experience to your requirements, and real-time mobile access makes it easy to keep your business on track, accurately and with increased agility.

Because Arris Consulting is a Sage Authorized Partner, you benefit from the intersection of our Sage expertise with our industry experience. So the tools we build fit your business – not the other way around.
Key Business Benefits
Enables company-wide transparency and improves

 

collaboration
Provides a real-time,

 

unified view

 

of your company's finances and operations
Integrates

 

front-to-back-office processes such as marketing, sales, and customer service.
Allows you to work anytime, from anywhere with

 

mobile

 

functionality
Financial management
Manage financials, close books and report results
Process inter-company transactions and roll up numbers across business entities
Transfer and merge account and transaction information
Enter transactions and automatically distribute across two or more companies
Consolidate views across departments, business entities, countries…and more
Distribution management
Reduce stock-outs, excess inventory, and working capital using data already in your system
Empower your customer service team with immediate access to inventory and account data
Get the best prices with clearer insight into stock levels, vendor details, and purchasing information
Use a flexible, comprehensive web-based shipping solution without compromising functionality…and more
Project and job tracking
Estimate projects, enter and report costs, and track billings, payments, and profits
Maintain profitability using comprehensive budgeting, resourcing and profit analysis tools
Get detailed billing and revenue recognition processes with multiple accounting methods
Mix and match project types and accounting methods for any project complexity
Tighten control over project cycles with data reporting and drill-down menus…and more
Global capabilities
Manage global divisions with unlimited, customizable currencies and exchange rates
Quickly convert foreign currency transactions to your home currency
Master your market with versatile transaction processing and language translation capabilities
Automate workflows, no matter how many currencies your company is managing…and more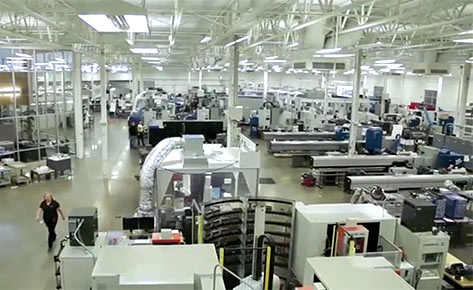 We provide comprehensive support in software solution implementation, software consulting, software training, or a business process review to make sure your business runs smoothly every day.
Contact us
to get started
Using Sage PFW?
Talk to us about upgrading to
Sage 300 or BatchMaster.