Grow Your Business, Not Your Software
Epicor Enterprise Resource Planning platform delivers faster time to value for growing companies expanding into the global market. Its modular approach allows our customers to tailor its robust capabilities to their specific business needs, reducing costs, streamlining processes, and improving customer responsiveness across their enterprise.

Because Arris Consulting is an Epicor Authorized Partner, you benefit from the intersection of our Epicor ERP expertise with our industry experience. So the tools we build fit your business – not the other way around.
Key Business Benefits
Enables relationship-building through effective

 

collaboration

 

with customers and suppliers
Expands your

 

deployment

 

options to include on-premises or hosted cloud services
Delivers the

 

responsiveness

 

you need for rapid deployment and improved agility
Increases performance and scalability by focusing on

 

simplicity

 

of deployment and use
Extends your business value to remote users with enterprise

 

mobility

 

solutions
Supply chain management
Purchase management
Inventory management
Shipping and receiving
Warehouse management…and more
Production management
Job management
Shop floor data collection
Quality assurance…and more
Planning and scheduling
Forecasting and master production scheduling
Material requirements planning
Scheduling and resource management…and more
Sales management
Estimate, quote, and order management
EDI and eCommerce
Point of sale and mobile sales support
Customer Relationship Management (CRM)…and more
Financial management
General ledger, accounts payable and receivable
Cash and fixed asset management
Financial planning and reporting
Consolidations and eliminations…and more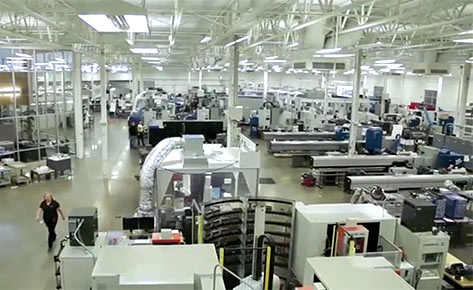 We provide comprehensive support in software solution implementation, software consulting, software training, or a business process review to make sure your business runs smoothly every day.
Contact us
to get started