Power Your Process Manufacturing
BatchMaster ERP boasts worldwide recognition as a leading ERP for formula-based manufacturing and distribution. BatchMaster offers a formula management and manufacturing system that works with your choice of accounting platform — such as Sage 300 Financials — to provide powerful control over your process manufacturing business.

In addition to enhancing formula, inventory, and production management, BatchMaster provides sales and customer request tracking that provide you with insights into product trends and discrete sample management modules that allow your product development team to focus on creating new products.
Key Business Benefits
Allows

 

multiple packaging sizes from a single batch
Provides comprehensive lot

 

traceability

 

with built-in lot

 

recall
Offers scalable

 

batch sizing to meet customer needs
Delivers flexible, secure,

 

cost-effective

 

formula management
Selected Features
In addition to the financial, project and product data management capabilities you expect from an ERP, Epicor also offers:
Formulation management
Perform cost-based formula approval and bills of materials
Compare costs of finished goods in different packaging configurations
Analyze for expected vs actual costs of finished goods
Dynamically readjust batch formulas…and more
Inventory management
Perform periodic inventory checks and inventory reservations for specific batch jobs
Initiate, execute, and record inventory movements and adjustments, including warehouse transfers
Maintain expiration dates (i.e. FIFO, LIFO and FEFO)
Auto generate lot numbers
Adjust or convert industry-specific variable properties and units of measures
Track and trace lot-controlled inventory through production…and more
Production management
Production planning and scheduling for variable ranges
Perform "what if" analyses, as well as demand-to-supply and supply-to-demand pegging
Link dependent batch jobs and dynamically size, schedule, prioritize and expedite batch jobs
Auto generate lot numbers for intermediates and finished goods
Rework intermediates and finished goods during production…and more
Quality control
Define QC test values and generate separate QC test documents
Mandate the execution of QC tasks in receiving and production
Capture QC tests via mobile and analyze test results
Generate customized Certificates of Analysis (CoA)…and more
Regulatory compliance
Alert product developers that a given formula's ingredients exceed industry established percentages or recommended daily intake levels
Support allergen, organic, Kosher, Halal and other industry specific types
Generate  and personalize product labels, certificates of analysis and lot traceability reports
Support regulatory requirements, including GMP, FDA, SARA, SDS, and INCI
Capture, auto-generate and track Lot Controlled Inventory from receiving through production to shipping
Maintain change records for all formula, bills of material and batch jobs…and more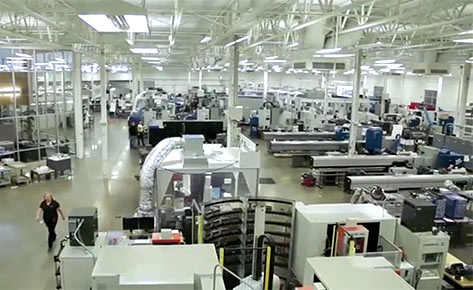 We provide comprehensive support in software solution implementation, software consulting, software training, or a business process review to make sure your business runs smoothly every day.
Contact us
to get started
Using Sage PFW?
Talk to us about upgrading to
Sage 300 or BatchMaster.