Consulting and Implementation
Expert Guidance and Enterprise Software
Our solutions fit because we build them alongside you
At Arris Consulting, we're knowledgeable business advisors first, technologists second.
Yes, we bring expertise in ERP systems to your engagement, but we also bring deep industry experience and a commitment to service excellence. We know that any successful technology implementation begins with understanding our customers' businesses, inside and out. We also know that while we're experts at what we do, so are you at what you do. Our experts and yours will work together to build the best solution for your company's needs.
Which means we don't just transfer knowledge at the end of the engagement.
We maintain a partnership of ongoing, supportive knowledge cultivation.
The Arris Consulting Engagement Approach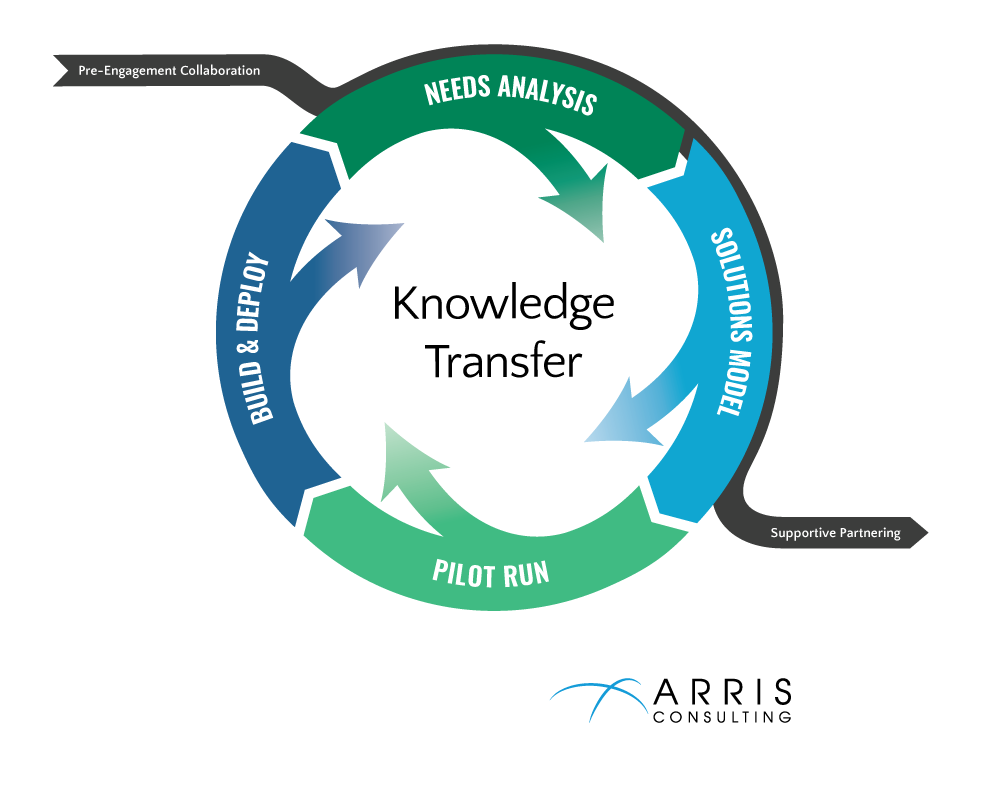 THE PROCESS: A SUMMARY
---
Pre-Engagement Collaboration
Before we commit, we work with you to ensure we're a good fit and that we can meet or exceed your needs.
01
Needs Analysis
We listen. We watch. We ask questions. Then we map our findings to your needs, goals and performance measures.
02
Solution Model
We build a model to help us test our design assumptions. We help you imagine using the system. Then we refine.
03
Pilot Run
We put your experts to work, testing the system and practicing the skills they've been learning with real-world data.
04
Build & Deploy
Using what we've learned from the model and pilot, we tweak processes, build out a detailed configuration and deploy.
Supportive Partnering
We believe in follow-through and on-going support — because that's what makes a partnership strong.
Enterprise Software Solutions
---
Epicor ERP
Robust enough for large enterprises. Modular for tailored flexibility.
Sage 300
Accuracy. Agility.
Visibility. Mobility.
For small and medium companies.
BatchMaster
Competitive edge:
Our ERP. Your financials platform.
Sage 500
Flexible, Customizable. Scalable.
The power to grow your business.